Become 10X More CONFIDENT with "Public Speaking Toolkit"
(Over 9,137 People Just Like You
Have Downloaded This Already)
An Average Professional Delivers
197 Presentations in His Career and
195 of Them Will Be "JUST AVERAGE."

How Many Great Presentations
Do YOU Want To Deliver?
Use Bishal Sarkar's Formula (India's Highest-Paid Speaker) To:
Boost Your Confidence 10X With "Instant Confidence Formula"
Connect Easily With Every Audience, Every Time...
Express Your Ideas Like a Genius, While Impacting
Them More With "Spontaneous Speaking System"
WOW Them with Your "Body Language Attraction Blueprint"
Plus... Create Unshakable Confidence Now...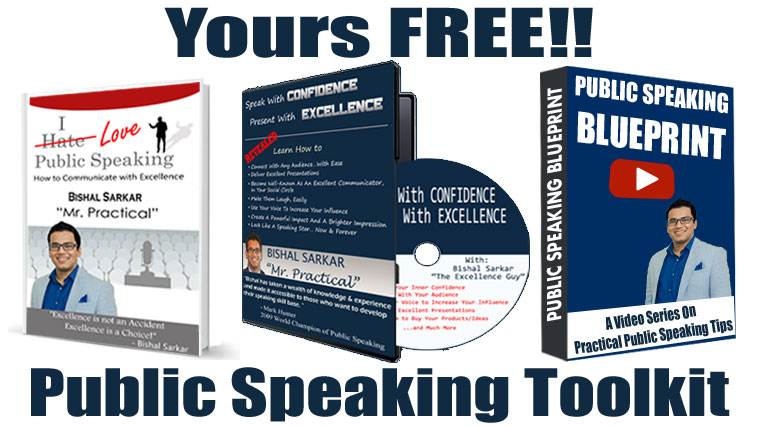 Click The Button Below to Download for FREE...


"BYE BYE TO STAGE FEAR, forever! I don't have any stage fear while speaking in front of groups, anymore. Apart from being a Test Analyst, now I can proudly say that I am a CONFIDENT SPEAKER--- which was a DREAM for me for a LONG TIME. My dreams are coming true.Thanks for helping me BECOME CONFIDENT, Bishal."
- Siva Rajesh Koduri, INFOSYS, Bangalore